Fenwick Animal Clinic is a full-service veterinary medical facility, located in Louisville, KY. The professional and courteous staff at Fenwick Animal Clinic seeks to provide the best possible medical care, surgical care and dental care for their highly-valued patients.
We are committed to promoting responsible pet ownership, preventative health care and health-related educational opportunities for our clients. Fenwick Animal Clinic strives to offer excellence in veterinary care to Louisville, KY and surrounding areas.
Please take a moment to contact us today, to learn more about our veterinary practice and to find our more information about how Fenwick Animal Clinic can serve the needs of you and your cherished pet.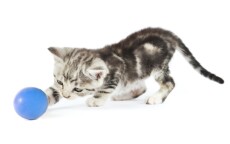 Phone: (502) 896-0331
Fax: (502) 899-3953
Mon-Fri: 8:00am – 6:00pm
Sat: 8:00am – 4:00pm
Sun: Closed
Our Staff
Greg Hill, D.V.M.
Veterinarian
Gretchen Meiers, D.V.M.
Veterinarian
Reviews about us
Dr. Hill and all the staff have always been wonderful every time I have been there.
Dr. Hill has been a great vet and he also recognizes when something is beyond is area of expertise. Hagrid had Juvenile Cataracts that another vet diagnosed as Hagrid having a condition that was "not serious but we will wait and watch". This type of cataracts will only get worse and the sooner they are treated the easier it is on the animal usually the better the results. Dr. Hill quickly got me in with Dr. Clark and we got this taken care of.
Their prices are not the lowest in town (but reasonable) and in this case I think you get what you pay for compared to the lower priced vets. My puppies' health is important!
We would not take our Chloe anywhere else! When Chloe Bear is there, we know that she is in good hands! They treat her like she is family.We were worried about her test results recently and following a surgery,and they were prompt in getting back to us and they were so reassuring,and it brought us much comfort. Dr. Hill and Dr. Meiers are excellent and both have a wonderful bedside manner. Our other babies who passed several years ago,were also taken there and they were just as awesome then,as they are today! We are so thankful to live so close to the Clinic. Thank you FENWICK ANIMAL CLINIC for being here for us!!! Donna & Kyle Hardin & Chloe
I'm 52 years old and have been going to Fenwick since we got our first family pet over 45 years ago. Through the retirement of Dr. Fenwick and all the staff changes over the years, the clinic has consistently provided quality care and great compassion for both the furry patients and their humans.
This one. The Notorious Little House Payment. Eyes are finally all healed up….6 weeks and 6 vet visits later. Getting belly rubs from all who enter. Little charmer.